Karching App
Courtesy Driving School is partnering with KarChing, an industry-leading phone app that promotes safe driving. KarChing is the ONLY cash-based incentives and social-driving platform app built for teens and their parents. KarChing rewards young drivers for no-phone usage and other distraction-free, safe behavior while they are driving.
Click Here to Download the KarChing App!
How it works:
1. When a student completes their Segment I course and receives their Level One License (the Permit) from the Secretary of State, they can download the KarChing app and use it to log the required supervised driving hours necessary to be eligible for Segment II and their Road Test.

2. Once the student completes all driver education requirements, they can choose to join the subscription portion of the KarChing app which utilizes superior technology to coordinate and promote safe driving between the teen and their parents.
This portion of KarChing tracks and "scores" how the person using the app drives based off insurance industry standards for safe driving. 'Scoring criteria' includes vehicle speed, acceleration/braking ability, ability to effectively turn the vehicle, no phone usage, and much more.
The better the person using the app drives, the better "score" they will receive; moving them closer to their target "safe driving" goal.
"Safe driving" goals can be set by both the parent/guardian and the teen using the KarChing app and results can be sent to both parties.
This "scoring" model can also be used in a game format where teens can compete with their friends to see who the "safest" driver is.
The driver using the app can also earn monetary rewards established by their parents/guardians based on attaining their "safe driving" goals.
We hope you utilize KarChing to promote defensive, distraction free driving habits and to help keep your family safe!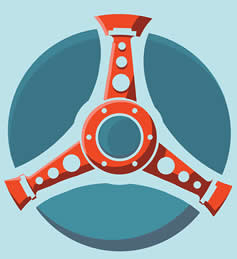 Disclaimer: KarChing is a promotional partner of Courtesy Driving School. Courtesy Driving School does not require its students to download or use the KarChing application. Courtesy Driving School shall not be responsible for any data, results, or monetary compensation promised by the KarChing app and shall not be responsible for any issues that arise from the download or usage of the app.